Our Kids CrossFit Classes Build A Foundation For Success In All Aspects Of Life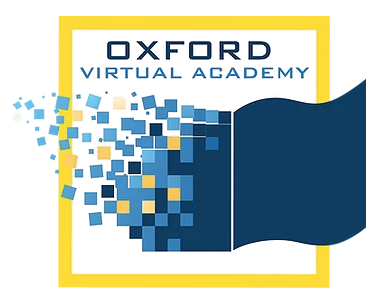 Looking for a great way to help your kids stay active and have fun in the process? We've got the answer at CrossFit Lapeer! We partner with Oxford Virtual Academy to offer PE and Elective credits to students around Lapeer, Davison, and Imlay City.
Our Kids CrossFit Classes are designed to equip students of all ages with a well-rounded foundation of athleticism that can serve them in any sport or hobby. We help students overcome any challenge we throw their way and we help them develop long-lasting relationships with a great group of new friends.
Join us in Lapeer today and see it all for yourself. Just fill out the short form on your screen to learn more!
What Makes Kids CrossFit Right For Your Child?
It's no secret that students these days have TONS of distractions that can keep them indoors and away from any physical activity. But what if we could actually make physical fitness fun? What if we could help students feel challenged and give them the chance to enjoy a great sense of accomplishment?
That's exactly what our Kids CrossFit Classes do.
We are proud to work with students of all fitness levels. Each class includes scalable options to meet the needs of any skill set and our professional coaches are there every step of the way to help your child stay safe and have fun.
CrossFit Lapeer is helping students all across the community:
Develop balance, coordination, and strength
Build lifelong habits of physical activity
Learn fundamental movements that can prevent future injuries
Enjoy crossover skills for any sport or hobby
PLUS, Our Partnership with O.V.A. Allows Your Child To Get PE or Elective Credit
It sounds strange that Kids CrossFit Classes could help your child at home or in the classroom. But the truth is, our training is a great way to help your child develop mental strength and focus.
In every class at CrossFit Lapeer, we set students up to face a new challenge or obstacle. Your child will learn how to persevere and overcome anything we throw their way.
CrossFit Youth (K-5th Grade)
CrossFit Youth is a fun way for kids to experience and learn healthy lifestyle habits. In CrossFit Youth Students will focus on good movement, teamwork, building Confidence, and most of all having fun. The program will include running, body weight exercises, tumbling, games, etc. Kids will learn and practice functional movements. There will be activities designed to help develop critical thinking and reasoning skills that will instill confidence.
CrossFit 1 (6th - 12th Grade)
CrossFit 1 teaches and develops the 10 general physical fitness skills. This class combines gymnastics, body-weight calisthenics, and weightlifting elements with additional focus on elements that encourage bone density and balance, and coordination development. Students will be taught proper movement mechanics and creating a broad athletic foundation. Students will be engaged in activities that develop critical thinking and reasoning skills.
Register Today! Our Kids CrossFit Classes Are Great For Students All Across Lapeer
Don't let your child slip into a routine of screen time and sitting around. Give them an exciting way to stay active and challenge themselves with our Kids CrossFit Classes in Lapeer . We're helping students across Lapeer, Davison, and Imlay City thrive. All experience levels are welcome.
Just fill out the short form on your screen to learn more today!