Take On Dynamic Workouts In Our Endurance Training
Get more from every workout and walk away feeling strengthened, centered, and more accomplished than ever before. Our Endurance Training at CrossFit Lapeer combine all of the best aspects of trusted workout routines like mobility work and calisthenics to provide a class that improves your overall physicality.
We're proud to work with men and women of all experience levels, so come check it out today! Just fill out the short form on your screen to get started!
Why Is Our Endurance Training So Effective?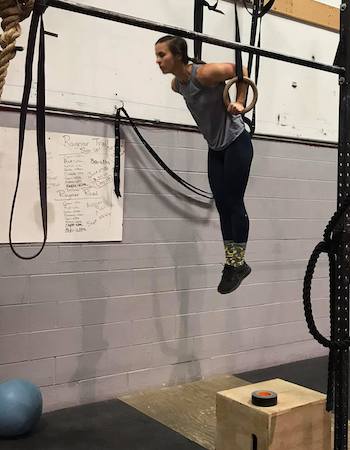 For one, we keep your body guessing from start to finish. This system is scalable to meet all abilities and experience levels, but no matter where you're starting from, you're guaranteed to take on a dynamic total-body training system that is low-impact and incredibly effective.
Our Endurance system at CrossFit Lapeer is a great way to strengthen your body and improve your flexibility without risking overuse or injury. We do use some equipment, but we don't use barbells, so all of the movements we do in our sessions are designed to help you gain functional strength.
Join us in Lapeer and take on:
Improved muscle tone
Sustainable fat burn
Incredible mobility and flexibility
A sense of accomplishment like never before
Get Started Today With Our Endurance Training In Lapeer
Don't miss out on this dynamic training system at CrossFit Lapeer. Our classes are open to all ages and experience levels and our instructors are dedicated to meeting you where you are and helping you improve each and every day.
Fill out the short form on your screen to learn more about our Endurance training and everything else we have to offer in Lapeer!